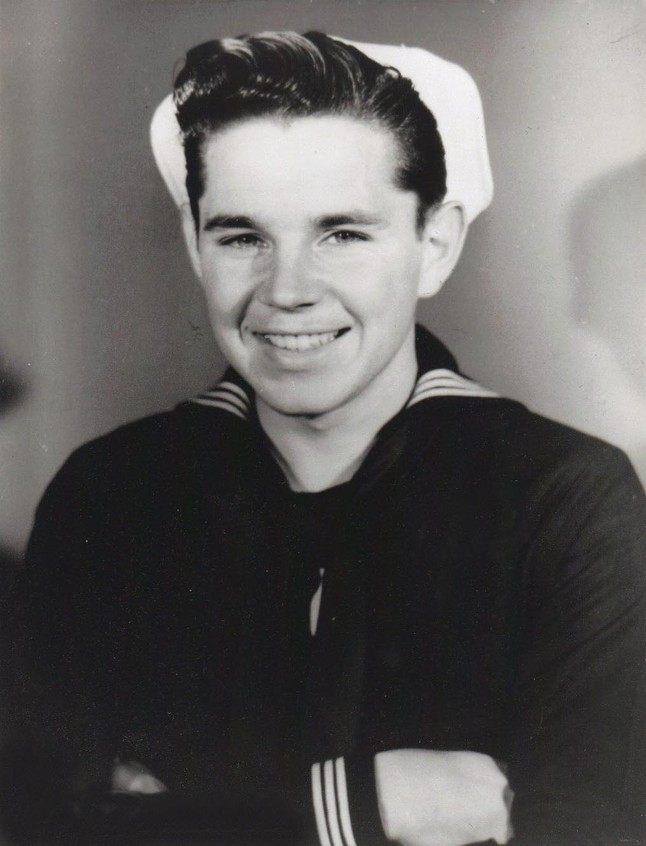 William A. LaGarde Jr.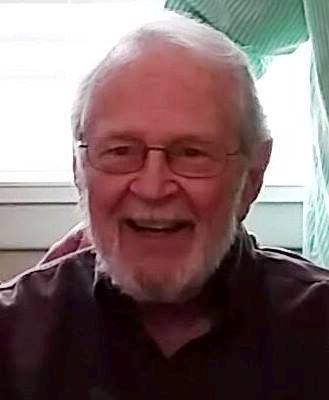 "Willie"
February 8, 1926 - June 16, 2016
We lost a good man today; father, husband, friend, mentor, patriot, sage, raconteur, happy hour observer and a card-carrying member of the greatest generation. Willie Lagarde was born on February 8, 1926 and passed away peacefully last night, reuniting with his wife in eternal peace.
He was a man's man and a gentleman who had complete clarity and confidence in his sense of purpose. Lying about his age to fight for our country during WWII, Willie joined the Navy at the tender age of 16. He battled on the USS Yorktown in the Pacific until the war was won, making life-long blood brothers that he reunited with annually at Yorktown reunions up until last October. Those gatherings were so important to him. Just like his youngest son, he met his bride at a bar in New Orleans. She bought him a beer that first night, and with that he signed on for 64 years of marriage with Lois Carmouche. Together, they raised three sons who get from their father an unflinching love of family.
After 37 hard-working years at Shell Oil, Willie and Lois spent their later years traveling the country and reaping the rewards of a life spent together. Old age was not particularly kind to my parents, especially my mother who suffered unspeakable pain in her last days in 2013. Right by her side was Willie, caring for her in ways that only true love can muster. He was as much a hero at 86 as he was at 16.
Cancer is evil, and my Dad fought the good fight like he fought all good fights, with smarts, stubbornness and dignity. But last night the battle ended. The pain of his death is made bearable knowing that he is reunited with family and friends who went before him. But the world will miss him. I will miss him. They just don't make men like Willie Lagarde anymore. C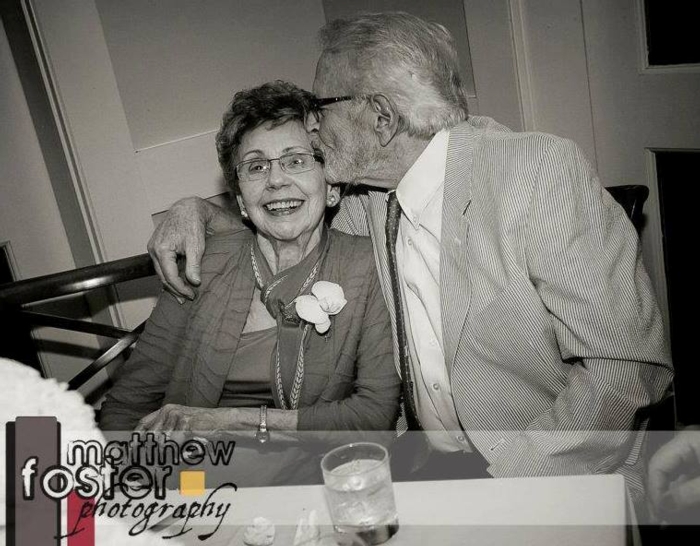 Lois and Willie Lagarde
Written by Chanel, Willie's son. Posted on Pierre Jules Lagarde's Facebook timeline.
June 16 at 9:58am · Destrehan, LA ·
---
William A. LaGarde, Jr.
William A. LaGarde Jr. reunited in heaven with his wife, Lois C. LaGarde on June 16, 2016. He is survived by his sons, William A. LaGarde III (Rebecca), Andre LaGarde, and Chanel Lagarde (Brenda), his grandchildren, Michelle, Matheu, and Jean LaGarde, Jessica Loving, Patrick LaGarde, Celeste LaGarde Waller, and Pierre LaGarde and 11 great-grandchildren. He is also survived by two sisters, Marcia L. O'Toole and Anna Mary L. Rominger. He is preceded in death by his parents, William A. LaGarde Sr. and Louise Guidry LaGarde, and two sisters, Helen LaGarde Fisher and Marion LaGarde Pauson. Mr. LaGarde was a member of the USS Yorktown association and served as a gunner on the USS Yorktown during WWII. He attended St. Aloysius High School and later went on to attend the University of Richmond. He was an employee of Shell Oil for 37 years. Private services were held at Sacred Heart of Jesus Catholic Church in Norco, LA. The family has requested Masses in lieu of flowers. Condolences may be expressed at www.HCAlexanderFuneralHome.com.
Published in TheNewOrleansAdvocate.com from June 17 to June 20, 2016
- See more at: http://www.legacy.com/obituaries/theneworleansadvocate/obituary.aspx?pid=180365766#sthash.9nwmFUYA.dpuf